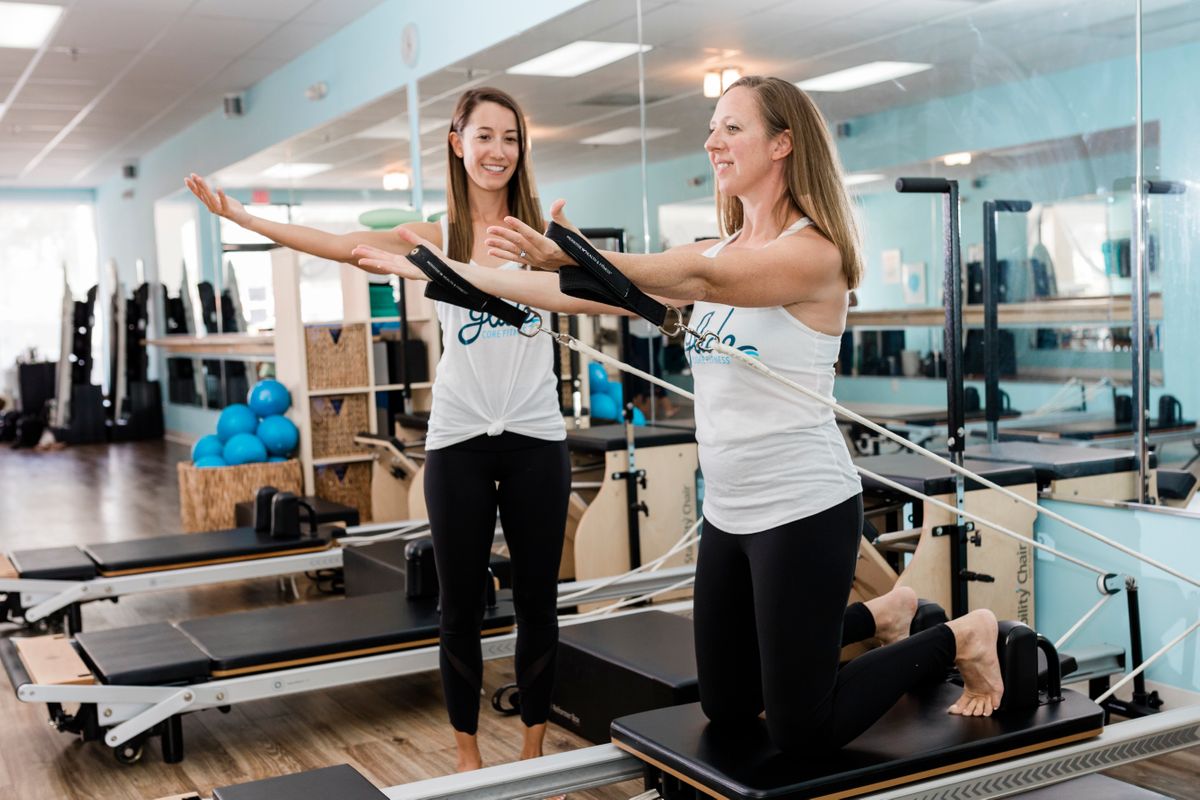 Memberships
Get even deeper discounts on classes with our monthly class memberships. These packages are set up on autopay to run each month but you are able to cancel at any time. These classes do not roll over, so you must complete all of the classes within the 30 day expiration.
EXTRA PERKS INCLUDE:
• Choose Any Pilates Equipment, Barre, Core, Surfset, or Mat Class
• 10% off Retail Items (15% off at Deluxe Level)
• 10% off Private Lessons (15% off at Deluxe Level)
Our Policies
EARLY CANCEL: We require clients to cancel at least 6 hours prior to class without penalty. Cancellations must be made online through MindBody or text message.
LATE CANCEL/NO SHOW: Late cancels and no shows will be deducted 1 class from current package. Unlimited members will be charged $10 to the credit card on file.
WAITLISTS: If class is full, join the waitlist. As clients cancel you will automatically be added to the class and notified by email. If you cannot make it to class, login to Mindbody and cancel. Make sure you are subscribed to email notifications and check back often to check your spot on the wait list.
CLASSES ARE NON-TRANSFERABLE, NON-REFUNDABLE AND EXPIRATION DATES CANNOT BE EXTENDED.